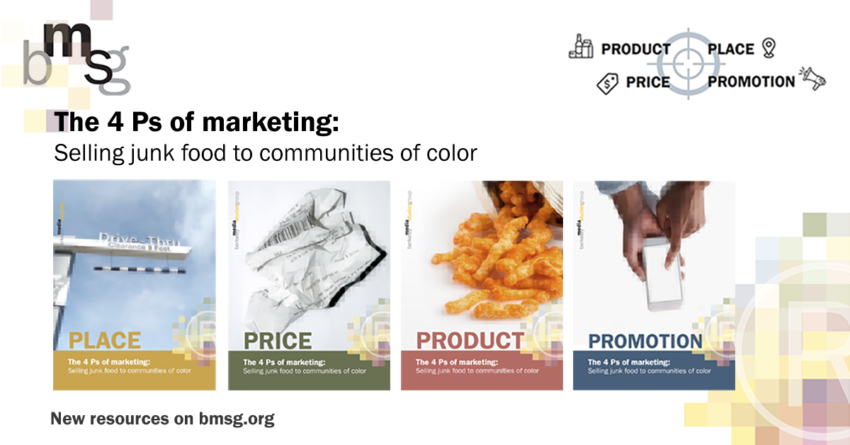 In communities of color, junk foods & sugary drinks are often promoted in ways that perpetuate stereotypes and exploit cultural identities. A new brief from the Berkeley Media Studies Group sheds light on these target marketing tactics and shows how advocates can take action.
Drive by a fast-food billboard and a coupon with turn-by-turn directions could pop up on your phone, enticing you to buy a burger and fries. Browse the aisles of your local grocery store and you might find a seemingly endless range of potato chip flavors, from Sriracha sauce to pico de gallo salsa. Log into your favorite social media platform and you won't have to look hard to find so-called "influencers" promoting junk food and soda brands to hundreds of thousands — and, in some cases, millions — of followers.
Every day, food and beverage marketers use strategies like these to target specific products to specific customers at specific prices, often with help from cutting-edge technology and promotional campaigns. Although the 4 Ps of marketing — place, price, product and promotion — are common, they are increasingly raising privacy and health concerns. That's because food and beverage marketers often use these tactics specifically to target low-income groups and communities of color, which already experience increased rates of diet-related diseases. A new series of briefs from Berkeley Media Studies Group gives insight into these strategies, offers real-world examples of how they are used, and suggests ways advocates can take action to rein in target marketing for unhealthy foods and beverages.
The full series of briefs can be accessed here.