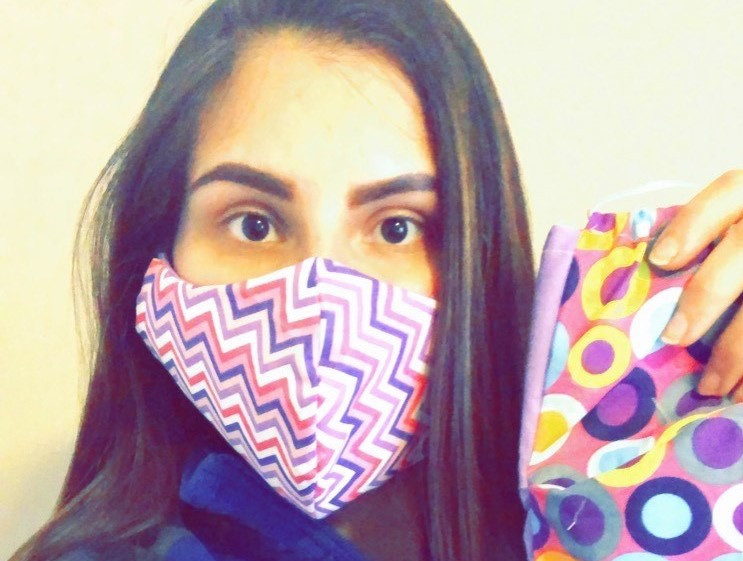 Guest blog by Kristine Rhodes, MPH, chief executive officer of the American Indian Cancer Foundation
Communities everywhere are grappling with the impacts created by the COVID-19 pandemic and are exploring solutions to alleviate them. While this public health crisis presents many obstacles for the greater population, it is having unique effects on the 574 tribal nations across the U.S.

Native people faced tremendous health disparities long before the pandemic hit. Natives are at a higher risk for chronic illnesses resulting in a lower life expectancy compared to other racial and ethnic groups. Ongoing issues like poverty, food insecurity, homelessness, access to quality health care and geographic isolation continue to perpetuate health inequities in Native communities and make it more difficult to overcome global health crises like COVID-19.
These health inequities become even more apparent as the virus spreads across Indian Country. Because Native people are disproportionately affected by chronic diseases and cancers - especially those that compromise the immune system - they have a much higher risk of contracting it or having more severe outcomes. Tribal clinics that already deal with workforce shortages now risk being overwhelmed by several infected patients. Health systems are trying to juggle their emergency response with meeting their patients' on-going health care needs, while simultaneously applying for vital federal funding to maintain operations and strengthen public health infrastructure.
The pandemic also threatens tribal cultures. Native elders are more than valued members of the community; they carry the stories, wisdom, language and traditions of their ancestors and share them with families. The responsibility to safeguard vulnerable elders and protect them as precious cultural resources is shared by the tribal government and each member of the community.
Despite the challenges, the crisis highlights the innovation and resiliency that has defined Native people for centuries. For generations, Indigenous nations have relied on their strength and traditions to help them navigate hardship. And in times of great uncertainty, it's imperative that communities remember this resilience.
I've seen this strength firsthand as our team at the American Indian Cancer Foundation (AICAF) works with tribes to improve access to quality cancer prevention, screening, treatment and survivor support. Across Indian Country, tribes are implementing innovative, community-led solutions to serve their people. It's why we have partnered with the Shakopee Mdewakanton Sioux Community and the American Heart Association to provide technical assistance for tribes and Native-led organizations receiving grants through the Fertile Ground campaign, which supports grassroots efforts to improve Native health and nutrition.
When the pandemic was announced, tribal governments were the first to act by declaring public health emergencies and implementing shelter-in-place orders, acting before federal and state leaders. They quickly shut down tribal operations that could potentially spread the virus and restructured their workforce to solely employ essential workers. Now, more than a month later, tribal economies have slowed because gaming is at the core of their revenue, and they are ineligible for federal government resources that are available to most other U.S. businesses.
Native people continue to develop new initiatives to serve their communities as the pandemic progresses. Tribal governments are exercising their sovereignty to plan, communicate effectively with their people, and instate executive orders and stay-at-home guidelines that protect members. Clinics are implementing telemedicine to provide virtual care and creating culturally tailored public service announcements that advocate for social distancing. Meanwhile, Native organizations like AICAF are also providing resources to support tribes in their efforts. View our statement here.
The traditions that hold deep meaning are continuing, just in different ways. Ceremonies are continuing with modifications that allow people to stay safe. Social media is encouraging Native people to stay connected by posting photos of their regalia and participating in social distance powwows. Native seamstresses are making beautiful ribbon masks to support elders and cancer survivors. Resources on how to stay safe at home are being shared among communities across the country. Acts like these are an important reminder of the power of tradition and the strength of our communities during difficult times.
Links to great Native COVID-19 resources