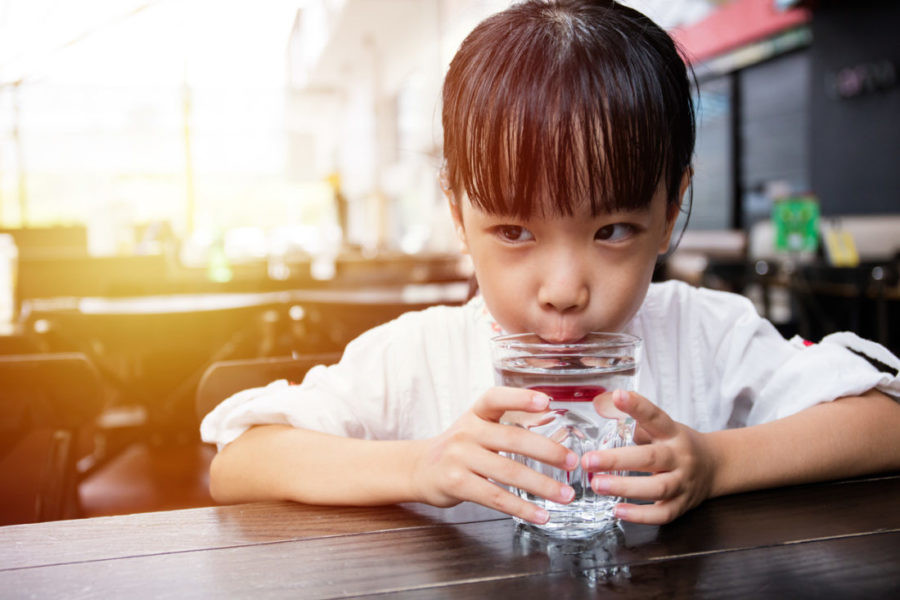 New York City has more than 26,000 restaurants. Starting next year, those with children's menus must offer healthier drinks, like milk or water, as the default beverage—thanks to the city's new Healthy Happy Kids' Meals Law.
"Instead of making unhealthy options the norm, we're going to make the healthy ones the preferred choice," says Robin Vitale, vice president of health strategies for the American Heart Association - New York City (AHA), which led the advocacy campaign for the bill.Ben Kallos, the City Council member who sponsored the legislation, says healthy kids' meals is an idea whose time has arrived.
"We've changed the narrative about what families are willing to accept and what they want," Kallos says. "Soda has become denormalized in our culture. It used to be pervasive, and now it is much less so."
The law is a long time coming. Former City Council Member Leroy Comrie introduced the first Healthy Happy Kids Meals bill in 2011. In 2014, Kallos resurrected Comrie's idea (Comrie is now a state senator) and started anew. But it wasn't until March 28, 2019, when a bill modeled after a similar law in California passed the city council by a 43-4 vote with the support of not only health advocates, but even the American Beverage Association (ABA).   
Changing Norms Around Sugar Consumption
Public sentiment around sugary drinks has shifted since 2011. Years of media coverage surrounding the twin epidemics of childhood obesity and childhood diabetes raised awareness about the health risks of too much sugar. Most schools have removed sodas from their vending machines and cafeterias, while a raft of cities have enacted taxes on sugary drinks.Even the restaurant and beverage industries have adapted, at least to a certain degree.
Major fast-food restaurant chains—including McDonald's, Wendy's, Burger King, Subway and Dairy Queen—have changed their default kids' combo drinks to healthy beverages on their own in recent years. But many others continued to offer sugary drinks as the default, making legislation all the more necessary.
City Council Speaker Corey Johnson, who supported this bill from the beginning, helped broker support from the ABA and its members.At a February 2019 hearing, more than a dozen people testified in support of the bill, including Assistant Commissioner Kim Kessler of the city Department of Health and Mental Hygiene. AHA recommends that children limit consumption to one or fewer 8-ounce sugar-sweetened beverage per week. Kessler noted, however, that nearly a quarter of New York City children under age 6 consumed one or more sugary drinks a day, with black and Latino children much more likely than white children to consume sugary drinks daily.
"These differences in consumption are mirrored in our adult populations, and they demonstrate that it is never too early to send strong messages about the importance of avoiding sugary drinks," Kessler said during the hearing. 
Sara Ribakove, policy associate for the Center for Science in the Public Interest, which worked with AHA to pass the bill, says that implementation and enforcement were key issues. In a city with so many eating establishments, enforcement is critical—so having the support of the Health Department, which would oversee enforcement, was essential.
"Improving kids' meal beverages was something the Health Department wanted to do. The challenge was figuring out how to manage enforcement in a city with so many restaurants," Ribakove says.
Kallos says he hopes the new law will help more people live at healthy weights. Despite a 5.5% decline in obesity among elementary school children between 2006 and 2011, nearly half of all children in the city start elementary school at an unhealthy weight and 20% of all kindergarteners starting school have obesity. And it's not just kids—more than half of New York City adults are overweight and obese.
Fortunately, the healthy kids' meals movement is making each day healthier for all children! States like California, Delaware and Hawaii, and cities like Baltimore, have all joined New York City in passing these types of laws. And with more states and cities poised to consider these bills in the months and years to come, kids and families across the country will start reaping the benefits.