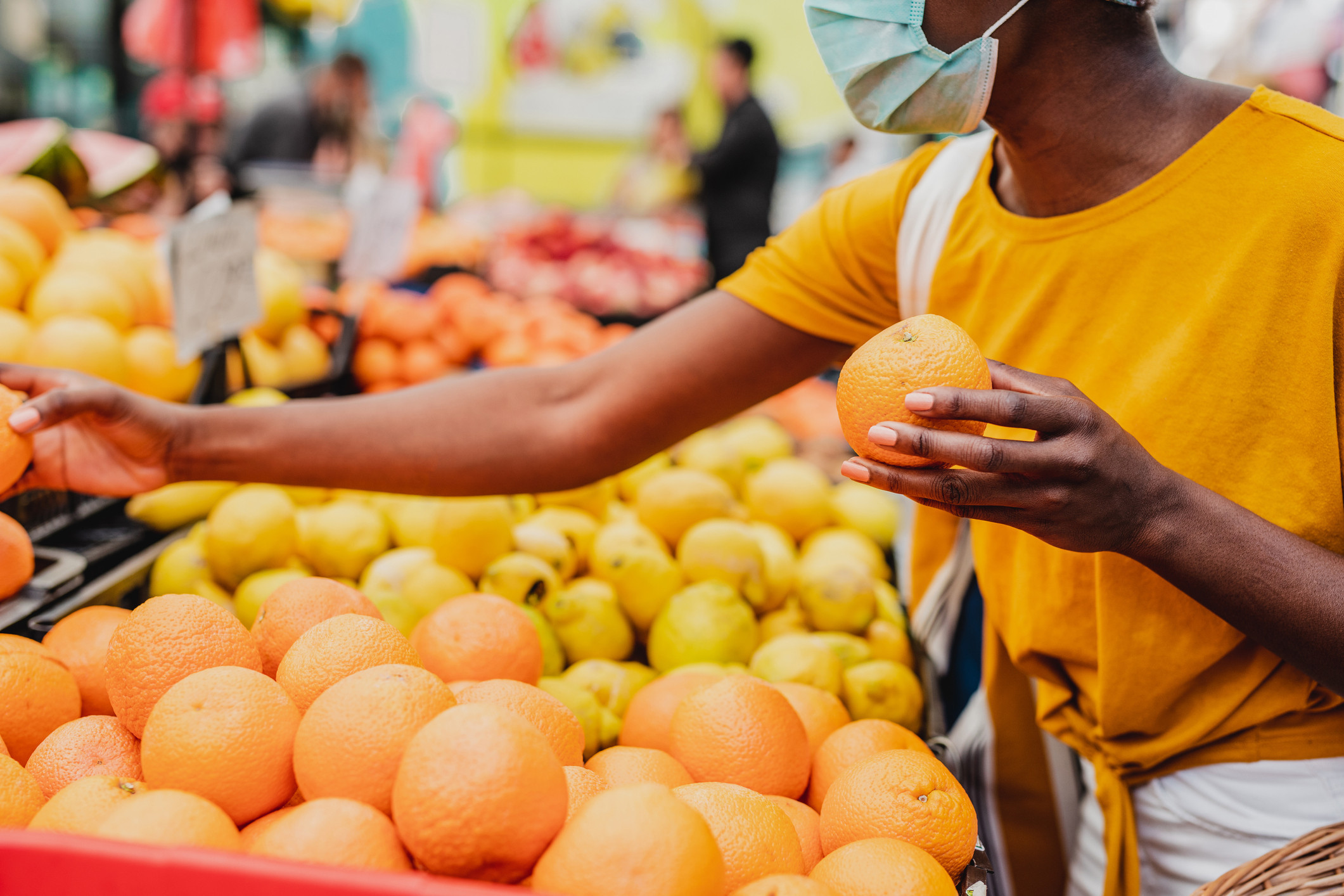 Johnny Taylor doesn't just like the way healthy foods taste; he also likes the way eating it makes him feel. Eating nutritiously in the era of COVID-19 is more important now than ever before for Taylor, who lives with chronic illnesses like diabetes and high blood pressure.
"I take a lot of high-power medicines, so I have to eat three times a day or else I get sick," he said. "It would be rough if I didn't have enough nutrition or money to buy what I need."
Buying healthy food in North Carolina just got a little easier for residents like Taylor who live on fixed incomes thanks to Healthy Helping, a state-funded produce prescription program. The North Carolina General Assembly set aside $2.5 million from the Coronavirus Aid, Relief and Economic Security (CARES) Act for Healthy Helping, which is run by North Carolina non-profit Reinvestment Partners.
"We know the importance of eating healthy, especially in times when there is sickness going around," said Tanya Wolfram, the director of programs at Reinvestment Partners. "The funding will allow us to provide up to 18,000 North Carolina SNAP recipients impacted by COVID-19 with $40 a month for three months to buy fruits and vegetables."
According to Reinvestment Partners, one in seven North Carolinians face food insecurity, so this funding has the chance to improve the health and well-being of thousands of people.
"Giving people more resources to eat healthy is important; that is what this program is designed to do," Wolfram explained. "While this is a win for our state, our work isn't done. We need to put systems in place that make it easier to eat healthy to address the double burden of hunger and poor health. Our goal is to make it easier for people to eat healthy every day so that they can be healthier in the long run."
Reinvestment Partners accomplished this success with support from a Voices for Healthy Kids grant that also included technical assistance. The nonprofit now hopes it can be an example to other organizations of how to successfully implement and expand prescription produce programs in their cities and states. 
8/10/20