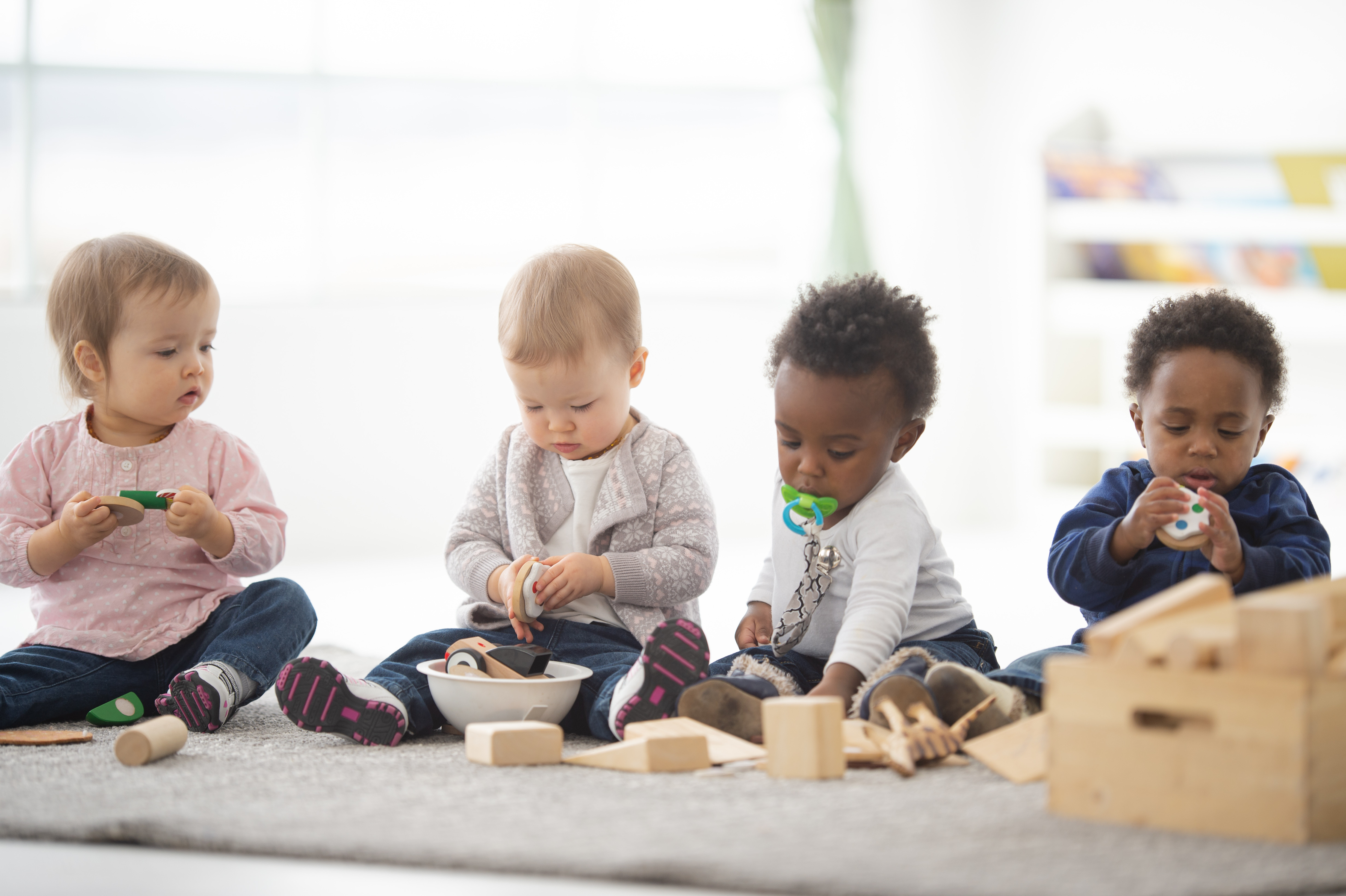 Today over 8,000 children in New Orleans are unable to access affordable, quality early care and education. Unfortunately, high quality early childcare and education is out of reach for many families with low-incomes, which means too many infants and toddlers are missing out on the life-long benefits. Thankfully things are about to change! On April 30th New Orleans voters came together to change the future and invest in its infants and toddlers and, "Voted Yes for Nola Kids!" The passage of the Early Care and Education Millage will expand New Orleans City Seats, a successful program that provides free, high-quality early childhood care and education to low-income families with young children and allows New Orleans' economy and workforce to thrive. The passage of this millage will establish the city of New Orleans as a national leader in early childhood education access as the new funding stream will bring in over $20 million annually.
With quality early childhood education, students can excel in lower elementary school such as pre-k and kindergarten. Passing this millage only helps better prepare young children in New Orleans to be successful in learning to read and write and most importantly, life. Having a solid foundation in early childhood education will prepare young students for the brightest future. This is truly one of the major keys to success in life. Parents also benefit from the advancing of this millage as it allows them to continue to work and/or further their own education. A positive impact on the entire family is a win for all and the best investment for the future.
All families will benefit from more qualified early childhood care and education workers, increased literacy, lower poverty, and a more productive economy. Better opportunities for children and parents will chip away at the inequalities that can lead to crime, resulting in a safer city for everyone. There is also a direct benefit for the families who get a seat through the program. And finally, there are benefits for other families whose children are in centers that participate in the program, which get residual benefits from better-trained teachers, more stable funding, and other technical support.
Anything is possible when we all work together for the greater good of our communities. Voters in New Orleans were asked to dedicate funding to quality early care and education, and they have shown us what it truly means to come together and put its city's improvements first. For the next 20 years, New Orleans Parish toddlers and infants will be able to receive quality early care and education.
Now, laissez le bon temps rouler (Let the Good Times Roll) for the children of New Orleans! You did it!
Agenda for Children's Analysis of data collected through the Oct. 1,2021 Child Count and data provided by the LA Dept. of Education
(https://irp.cdnwebsite.com/6994a24f/files/uploaded/ECE%20Overview%202021%20updated%20%282%29.pdf)