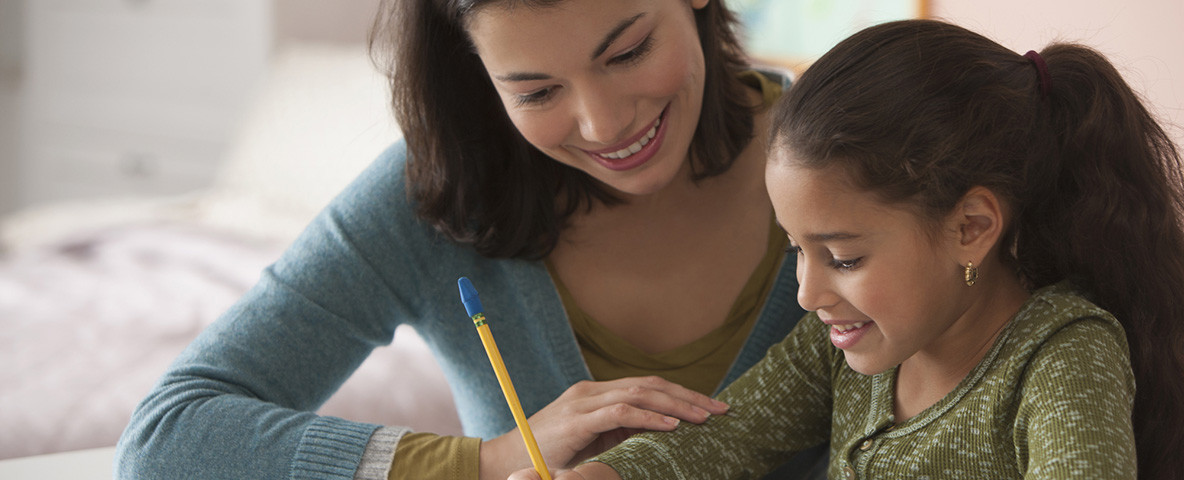 A weekly English language class for parents at the Children's Community Head Start program is making a big impact in Port Jefferson Station, NY. One of the key tenets of the Head Start program is the role of parents as their child's first and most important teacher.
However, Marjorie Baez, a family advocate, was concerned when she realized that many Hispanic families were not attending workshops and family events because they didn't understand what was being said.Marjorie asked families whether they would attend a Conversational English class at the program—every parent said "Yes." So, it was clear, "our families wanted it!" The very first class in spring 2013 was a "full house," and the class grows every week.
The parents are excited by what they have accomplished and are now planning to take other classes. Parents said that after taking the Conversational English class, they were more comfortable reading with their children and talking to their children's teachers. And what did their children think?
"The children," are "the best part," said Marjorie. They are proud to tell their friends that their parents are going to school too. When a teacher took the children to the classroom to see their parents, "the look on their faces was priceless." When parents are empowered as lifelong learners, it "gives them the confidence they need to pursue more goals and be able to help their children in school as well."After facing discrimination in their jobs and community, the class has helped parents at the Children's Community Head Start program hope for a better life for their families.
"When you give families the essential tools," Marjorie said, "they will become better parents and better employees contributing to our communities."Sourced from Office of Head Start. Conversational English Class Empowers Head Start Families. Available at https://www.acf.hhs.gov/ohs/success-story/conversational-english-class-empowers-head-start-families.