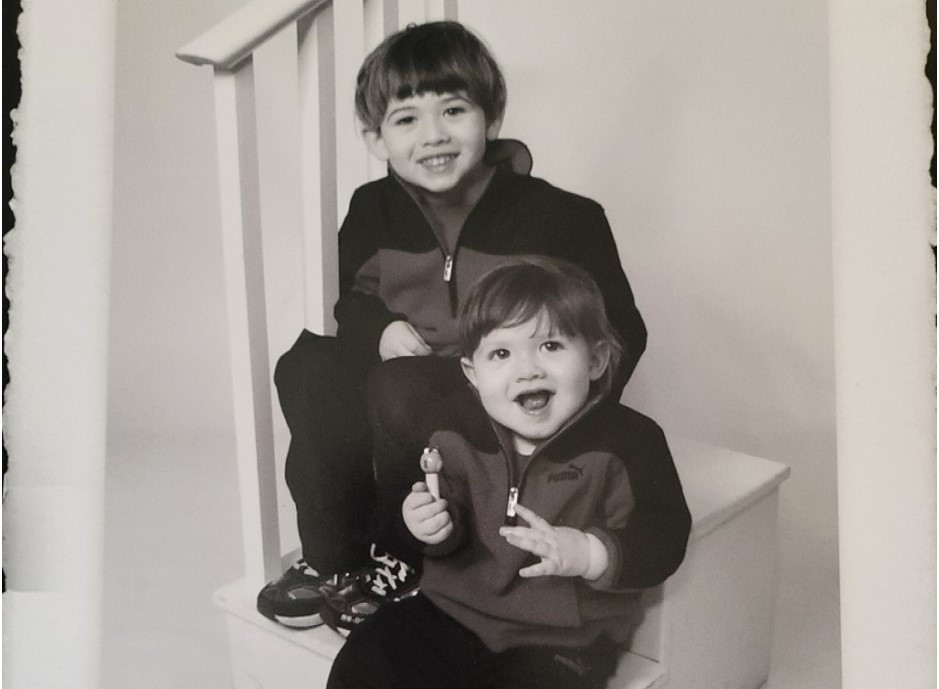 Guest Blog By Genevieve, Wisconsin Resident
Kids Forward – the oldest advocacy organization for children and families in the nation – recently created a multimedia section of its website, which was made possible due to a grant Kids Forward received from Voices for Healthy Kids, an initiative of the American Heart Association. Kids Forward uses these stories to advance its public policy efforts to find effective, long-lasting solutions that break down barriers to success for children and families in Wisconsin, notably children and families of color and those furthest from opportunity. This is one of those stories.
I live in Kenosha, Wis. and there are not enough child care centers for the amount of people in our city. We have a lot of parents who are nurses and emergency workers, such as EMTs and police officers, as well as people who work at factories. I'm the president of the parent teacher association board at my children's school. We've started a program to learn more about what parents need in terms of before and after-school child care. They've shared that they would like child care to start at 6:30 in the morning, because their shifts start at 7:00, and it would be nice to be able to get their kids there before they had to start work. They also want qualified people there caring for their children, that could help with their homework, etc. This would have helped me too.
When I had my first child, my husband had just started his education. I had been working on my degree too. But we did the numbers and it made more sense for me to stay home. Because of the cost, my family has never used outside-of-the-home child care. I got to enjoy the early stages of my children's lives. My agreement with my husband was that when the kids were old enough to attend public school, I would find a job I could work at while the kids were at school.
After my first son was about two, we had another baby. So that extended my stay at home. I don't regret it at all. It was a wonderful experience. But, if we could have found stable, affordable child care, we could have been a two-income household. Being a one-income household meant that extra stress and paying the bills fell to my husband.
My oldest son went through a 4K Head Start program. He learned much more than just letters and numbers. He learned life skills like brushing his teeth and being kind to others. However, by the time my second child reached 4K, the program was no longer offered at our school. So, he had a different experience and it wasn't as enriched. I was very disappointed with the lack of Head Start for my second child.
Plus, there wasn't any before or after-school care. Without child care to cover these times, the types of jobs I could take were limited. So, when I had decided that I wanted to work, I worked at the school. It was the window of time when I could actually work and earn for my family. I also went back to school, but I only took classes when my husband was home, or the kids were at school. I was working toward a business management degree, so I could eventually get paid more money. During that time, I also worked at a part-time job at a cafe with minimum wage.
That was the year before COVID. And then COVID hit and my kids were at home and my job was canceled. Then my grandfather died. And I was doing online learning. And at that point, I was just too sad to continue school online.
But I still have a strong affinity for early child care and education. It's very important to me as a parent, and I want to advocate for my community and for things to be improved. This is why I joined the parent teacher association board at my children's school.  
In all of these conversations, when we talked to parents about their before and after child care needs, what strikes me the most is the lack of actual child care available. There're such big child care deserts out there. For example, in the county where I grew up, there were no child care facilities. We had babysitters, but I know so many kids who just went home from school and were alone until their parents came home.
It would be phenomenal to have enough child care for the population. It would help with nutrition and learning and development. It would be life-changing for every single family in our community. For me personally, I could have been a senior designer by now—instead of where I am at. I try not to dwell on that. I try to take where I am and build it up.
If I could change one thing to improve child care in my community, it would be for all of us to see child care as an investment in our society, and not a burden. To me, child care is an investment that gives a foundation. If we don't start at the bottom, what's on the top will just fly away.